The V1 Way
As a business owner, you can't afford to waste your time and energy dealing with separate IT service providers – most claiming to handle "all of your IT needs", while in reality they only seem to stumble into more issues than they resolve.
A Single Provider for All your Technology Needs
The process should be simple, thorough, and intuitive, making it possible for your business to expand and operate seamlessly, and freeing up your time for what matters most – delivering your products and services to the people you serve.
At Vision One IT Consulting, we have our own way of doing business. We believe that there is a right way to handle your IT infrastructure – from drafting, designing, and installing the network hardware and cabling that carry the lifeblood of your organization, to monitoring and improving your existing software and security solutions to guarantee stability and protect from malicious efforts. We aren't a patchwork organization, because we don't believe in temporary fixes. We pride ourselves on thoroughly surveying your needs, identifying future pitfalls, and guiding you to success. Let's do this the right way, the first time. Let us show you the V1 Way.
We take a start-to-finish approach to all of our clients and projects
Step 1
Identify Need

To begin working with any client, we thoroughly survey your situation – from your facility blueprint, to the number of personnel you intend to support; from the type and volume of data you'll be dealing with, to the security standards your data requires – all in order to capture all the full-scale implementation you'll need for operation. This is the most crucial step in our process, as it will define your existing hardware, cabling, security, and software needs – as well as establish a baseline from which to plan and prepare for future expansion.

Step 2
Research Solution

We work directly with our comprehensive network of time-honored and cutting edge manufacturers, designers, and service providers to identify the most durable options, and to provide the most future-proof solutions. We define ourselves by our ability to not only provide the quality you expect, but the foresight to preempt future shortcomings – this includes monitoring existing standards, and staying prepared to implement new technologies.

Step 3
Develop Comprehensive Implementation Plan and or Design

Once we've thoroughly evaluated the objectives at hand, and your individual needs, our team will draft a sweeping plan of implementation – clearly mapping each phase of the objective, and illustrating our process for you. Each plan is designed with the client in mind, and provides the means to easily review the recommendations, tasks, and reasoning behind our decision-making process.

Step 4
Provide Financing or Direct Purchase Options

There are no two identical situations, and the same holds true for our clientele. With that in mind, V1 has several options available for you to accomplish even the most overwhelming of tasks. Whether you're among those who simply wish to pay up front for your solutions, or you're more partial to installment options – we're ready to help. We invest ourselves in your success, and we want to see our clients reaping the rewards.

Step 5
Negotiate Pricing and Manage Purchasing through our Vendors One of the many benefits of our extensive provider network, and our expertise in the field, is our unique ability to arrange the absolute best value available. With a clear plan of implementation in place, our team will contact the necessary providers to negotiate the best price, manage acquisition, and keep you posted on the status every step of the way.

Step 6
Project Management of Distributors, Vendors, and Implementation teams

Once we've arranged for the required equipment and services, our team will manage the on-site application – ensuring our schedule is met, and expectations are surpassed. As part of every installation, our quality is our calling card, and we accept nothing less for our clientele. We will bring together all of the assets, vendors, and providers necessary to deliver the outstanding results you need.

Step 7
Verify Installation, review test results.

In addition to managing and monitoring every phase of installation, our team verifies the quality of the service provided at the conclusion of every install. We scrutinize our work against all of our objectives, and verify the completed task against our plan. Once we ensure the objectives are met, our team thoroughly tests equipment, cabling, and services to review our solutions empirically, and provide you the results – giving you the confidence you deserve.

Step 8
Documentation

The team at V1 emphasizes a forward-planning approach – and yes, that means preparing for the unfortunate circumstances that can sometimes occur in even the best laid solutions. We maintain every record of our installation – from warranties, to serial numbers – to streamline any future servicing and replacement that may be necessary; all to eliminate the client support vacuum, and to add an additional layer of security to your investment.

Step 9
Summary, Review, and Support1> In reality, Vision One isn't a one-off business – our work sets us far and away from even our closest competition. The reason for this fact is that we back up our solutions with evidence. Once our plan is implemented, we evaluate the cost-benefit of our solution against the existing condition prior to our intervention – giving you the real-world evidence that drives the long-standing relationships that define our company.
Vision One IT Consulting was founded in 2005
Created with passion and purpose, V1 provides turnkey solutions and unparalleled standards to meet the ever growing technical demands of your business.
Why V1 IT Consulting is The Business Technology Expert
The reason V1 IT Consulting exists, simply stated, is poor industry standards.
As it stood, the IT field was wrought with individual service providers solely interested in getting their solution in your facility. While this may have sufficed for some, we saw more bottom-lines impacted by recurrent issues, unmitigated subsequent problems, utterly incorrect – and sometimes physically dangerous – implementation, and even simple negligent oversight, than we saw thorough or durable solutions. In addition, it was rare to find a company that would monitor, maintain, or honor the work they delivered to the consumer. We could not – in good conscience – allow this to be the reputation that defined our field.
Enter V1
Our business is driven by a set of core values – integrity, value, and dedication. We maintain uncompromising integrity for our clientele by exercising the absolute best judgement possible. We won't compromise our standards for a cheaper sale – just to get in the door – and we're up front about our commitment to quality. We believe that demonstrated value is the truest measure of our performance, and simply refuse to engage in situations where we can't provide that value to you. Finally, our dedication to our clients – and our standard of service – is uncompromising. We'll sooner tell you that we aren't your best option than provide you with a product or service that doesn't make sense to you – or your bottom line.

These guys give their all, whether it's a small issue or big challenge; they attack it the same.
---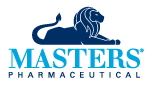 When building a new Headquarters you deal with a lot of moving parts, Vision One was able to design and implement the total solution. I was pleased with the price and how quickly they finished the project.
---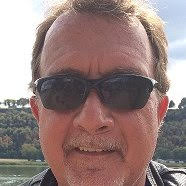 I have been using Vision One Corporation for the past 10 years, and have been dealing with the principal of Vision One (Kevin Hollstegge) for 33 years. I am always completely satisfied with their performance. They do an excellent job, are always punctual, and offer the most complete IT solutions. I use Vision One for hardware procurement and technical support and I can't imagine any other company that would make my job any easier. I call Vision One, tell them what I want, and the job gets done quickly.
I could not be happier with the service and products that I receive from Vision One and if anybody has any questions, please feel free to call me.
---